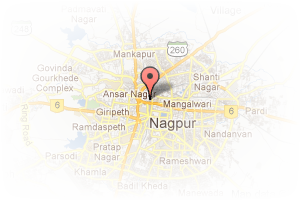 1.Mihan (The Multimodal International Hub Airport)
( Goldmine for Businessmen and entrepreneurs. )
On the basis of socio-geographical and other overall analysis the MIHAN project has been planned to be executed in Nagpur. Mihan will be accompanied by major super projects like SEZ, health city, international school etc.
Nagpur Flats resale Features:
Mihan is spread over an area of 3310 hectares of which 1200 hectares will be occupied by the international airport
Ultimate space for parking 50 aircrafts in the terminal and 50 aircrafts in the remote
Provision for aircraft engineering and maintenance base
International hub airport integrating with existing airport will cater to the needs of 14 million passengers and 870000 tons of cargo in about 2 decades
Nagpur Plots for sale Strategic Location

The Second capital of Maharashtra, Nagpur has a strategic place along the international aviation routes. Its unique central location in the Indian sub-continent makes it an ideal passenger and cargo hub on the air routes between S-E Asia and Middle E-Asia / Europe.
Potential:

Nagpur has the potential to become one of India's fastest growing cosmopolitan city with highest per capital income
Nagpur is Going to be a World Trade City with MIHAN is on way.
Availability of highest road length, 75 passenger trains and 60 goods trains provide connectivity to Nagpur from various parts of the country
The city has acres of free land which can be taken under cover for big enterprising projects, the advantage no other cosmopolitan city can boast off
Nagpur land Development IT Infrastructure

Satyam, TCS, Hexaware, Wipro, Lambent have already acquired a big land and started building there infrastructures.
2bhk and 1 bhk flats Boeing plans repair base in Nagpur
Boeing has given an "in-principle" approval to a proposed state-of-the-art aircraft maintenance, repair and overhaul base in Nagpur.
The project entails an initial investment of $100 million and subsequent investments include $75 million for a pilot training school and $10 million for ab-intio airline staff training school, taking the total to about $185 mn (Rs 833 crore) .
Nagpur was chosen due to its geo-centric location, dry climate, easy availability of trained manpower
Due to its central positioning w. R. T the S-E Asian aviation routes Nagpur has catched the attention of international business community. The proposed launch of MIHAN (Multimodal International Hub Airport at Nagpur) and its other accompanying super projects have enhanced the land value of the city manifold. As of today any place in the city and more so near these mega projects has become an asset worthy of incredible value. All over the city are lying pieces of areas which are nothing short of small treasures which are bound to yield huge rewards in the coming years.
Nagpur – Transport

Nagpur resale plotsRailways: Due to its central location, Nagpur is a very important railway junction and a transit for almost all the trains that connect the country lengthwise and breadthwise, especially trains connecting India's four major metropolises (Mumbai, Delhi, Chennai, and Kolkota) located in the four corners of the country. The main railway station in Nagpur city is the Nagpur Railway Station, while smaller stations like, Ajni, Itwari, Kalamna, Kamptee, and Khapri are the other railway stations in the vicinity of Nagapur city.
Nagpur land and developerRoads: Nagpur is also a major junction for roadways as India's two major National Highways (Kanyakumari-Varanasi (NH-7) and Hajira-Kolkota (NH-6)) pass through the city. One more highway number 69 connect Nagpur to Obaidullaganj near Bhopal. Nagpur is also at the junction of two Asian Highways namely AH-47 Agra, India to Matara, Sri Lanka and AH-46 connecting Kharagpur, India to Dhule. Moreover, Nagpur city has come in the national spotlight recently for its good roads, which were developed as part of the up gradation and renewal works under Integrated Road Development Project (IRDP), spearheaded by the erstwhile Commissioner of the Corporation, Dr. T Chandrashekhar. In another notable development, the Inland Container Depot at Nagpur run by Container Corporation of India (CONCOR) has been the fastest growing inland port in the country in recent years.
resale property site Air: Air Traffic Control (ATR) of Nagpur is the busiest in India, with more than 300 international flights flying over the city every day since 2004. Domestic airlines such as Indian Airlines, Jet Airways, Indigo, [goAir], Kingfisher, Spicejet etc connect Nagpur with major cities. In October, 2005, erstwhile Sonegaon Airport of Nagpur was declared as an international airport and was renamed Dr. Babasaheb Ambedkar International Airport. Initial flights between Nagpur and Sharjah were launched by Air Arabia with the intention of tapping the strong demand for international travel within Central India. In April, 2006 Indian Airlines connected Nagpur to Bangkok with a non-stop biweekly service. Likewise, Qatar Airways has announced that it will start a triweekly service from Nagpur to Doha shortly.
Nagpur is set to be a prominent destination on India's aviation map as the country's first ever Multi-modal International Cargo Hub (MIHAN) was completed on the outskirts of the city in 2006. MIHAN is expected to contribute significantly to the development of the city, as well as the economically backward Vidarbha region. Another major impetus to the budding aviation industry in Nagpur is the decision of Boeing to set up a $ 185 million maintenance base in the city in 2006.